Best Household Shifting Packers and Movers in Bangalore
Lead Packers and Movers Bangalore is the one-stop destination for Packing and Moving goods from one destination. We are one of the largest logistics companies in India. We pride ourselves on providing the best and top quality services in India. Our skilled professionals and expert staff with decades of experience make us the Trusted logistic services company in India.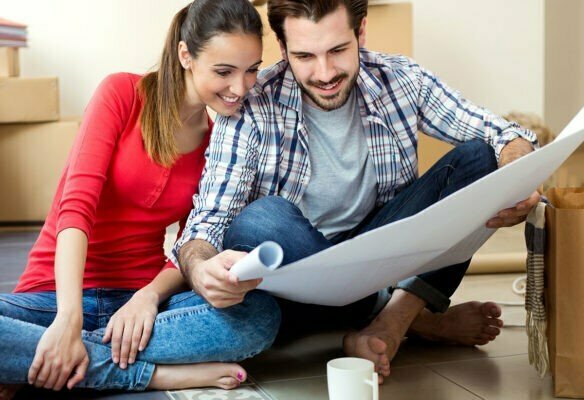 Household Shifting Services
Household Shifting or House Hold Goods Shifting, often referred as Relocation is an arrangement of transferring goods from one place to another with minimum expenditure of time and effort. Household goods shifting has become popular day by day due to rapid population migration across cities, towns, villages etc. Nowadays people are moving more frequently within or between states for employment and other reasons like marriage etc. Among several packers & movers companies in Bangalore we provide quality house hold shifting services at affordable cost through our well experienced and skilled workers and professionals. Our professional packing team use proper techniques and good packaging supplies like: bubble wrap, Packing Tape Roll (Scotch Pack), polyethylene foam sheet etc. of good quality for both light and heavy moves with care not to damage the goods.
Lead Household Packers and Movers in Bangalore
We understand that people are busy with their work schedule / meeting deadlines or they are on leave/vacation either way shifting is always difficult especially if you have only a small time frame of 48 hours to relocate. But at Lead Packers Movers Bangalore no matter how fast or busy your life is we are just a call away from you to provide the best Household Goods Shifting Services at cheap/affordable prices. We will assign our experienced staffs & professionals who will move all your items carefully loaded onto trucks/goods carrier without damaging them with the best possible way. We are well known for our punctuality, reliability and quick services in Bangalore (Bengaluru) area. Our motive is to provide hassle free Relocation within shortest possible time with complete safety of your goods
After understanding what you are looking for, our experienced team will prepare an inventory list & rate it accordingly so that customer can have an estimate cost on exact quantity of goods to be moved. From this estimate customer can plan their budget after adding the cost of packing materials if they want to shift their items packed by them or not. Once the final payment option is decided we ensure that all your items are packed carefully using cartons or bubble etc.; then loaded into a truck/goods carrier and delivered at the same time.
Our packing team will keep them safe by loading them with proper materials like bubble, carton boxes etc. to avoid any kind of damages during transportation from one place to another in Bangalore (Bengaluru). With a motto of complete client satisfaction, we make their move easier by providing this efficient household shifting services at very reasonable cost. By hiring our removal company, you can be rest assured that you are getting the best moving services in Bangalore (Bengaluru) area for your highly important goods without giving too much stress or tension. We also offer car transport service if required by clients especially when client's vehicle is small which cannot be loaded into truck/goods carriers; other than this we also provide warehousing facilities for goods which are required to be kept safe and secure where they won't be damaged till the time they are needed.
Moving house with kids & pets is not easy especially if you have many of them; we understand this fact that's why we never compromise on safety of your precious items like TV, LCD/LED, Hot water geyser, Washing machine etc. We pack these items very carefully by using carton boxes to avoid any kind of damages during moving from one place to another in Bangalore (Bengaluru). After packing all your items safely loaded into the truck/goods carrier leaves our shifting warehouse heading towards their final destination where they will be unloaded carefully at first it goes to a new house where our workers will unload & relocate them at their respective places. We have been delivering the best services to our customers.
Lead Packers And Movers
4/1, Hosur Main Road
Madiwala
Bengaluru, Karnataka 560068
Call – +91 98440 57216