Lead Packers and Movers has been one of the leading movers in Bangalore for more than 30 years. We deliver a broad range of targeted local shifting within city Bangalore and Domestic moving services for home, house, villa, apartments as well as relocation solutions for every purpose.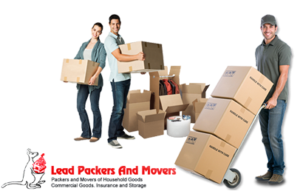 But where we truly specialize is in providing local home moving packages within Bangalore or Interstate. Whether you're just moving to a new street or relocating to another state, you can count on us to provide the most reliable and affordable moving services in the Bangalore.
We know that in the bustle of moving, your immediate goal will be to get furniture removal services and movers and packers at reasonable costs. To this end, our primary aim with any assignment to take care of all the hurdles that are part of the moving process. That's why we offer a range of comprehensive end-to-end house moving packages, where we handle everything, including planning, removals, packing, transportation, delivery and unpacking.
Our experience also helps us understand the value that people place on their appliances and collectibles. Using the latest technology, we make it a point to deliver them in the same state they were packed up in; well-protected from theft, breakage and environmental conditions. You can trust us with your residence without anxiety, and be certain that your relocation and transition plans are in the safest of hands.
Below we list out a few of the services that we can offer you as a package, if you're looking to relocate houses within Bangalore or Outside of Bangalore.
Free Assessment
Removals & Packing
Transportation
Insurance Protection
Temporary Storage
Distribution
Unloading and Unboxing